The new video game Legend of Zelda: Breath the Wild was released in the March of 2017. Are you going to cosplay as Link or princess Zelda on your Halloween party? Have you already got your the legend of zelda costume?  The makeup is critical for the show. It's the time to prepare the makeup for your Zelda or Link cosplay now. Let us show you how Alexa Poletti makeup the Zelda Cosplay step by step.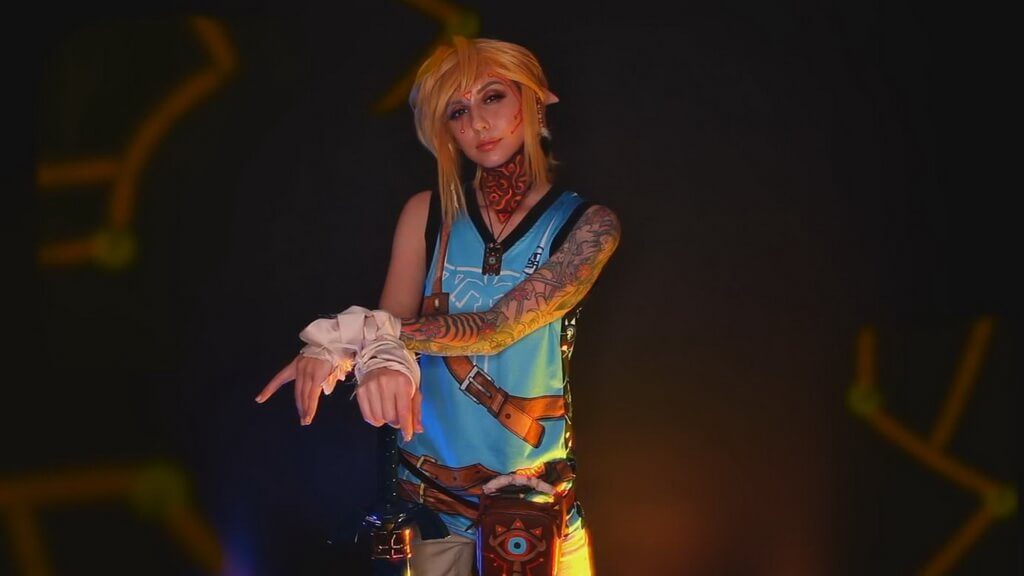 Part 1: Zelda Face Makeup
Step 1: Eyes
Steps:
Making the darker shade to get a sufficiently brown halo by eye shadow. Adding a golden triangle to the center of lid by carefully packing on this gold shimmer shadow in a triangular shape first real bit of Zelda inspo gold triangles.
Using the mixes liquid suede orange lipstick on a small brush to kcik off her eyeliner with a kind of giant wing, and make a bright yellow line at the end of wing to make it really pop and to draw attention to this eye look.
Using the bronzy jumpo eyepencil in the waterline and finish up the eye look with a thin line of black liquid liner mascara and some lashes.
Step 2: Draw the "constellations" on the face
Highlight the lines a little bit with yellow body paint and hit a few spots with that Super shiny gold eye shadow to pop it out some more.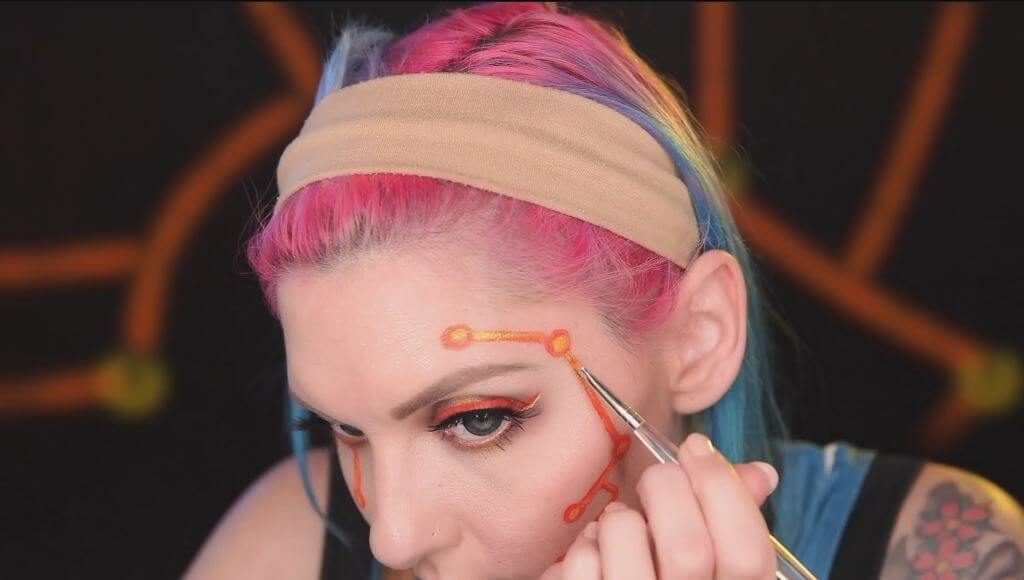 Step 3: Sheikah Eye: Making the Sheikah by the reference from the game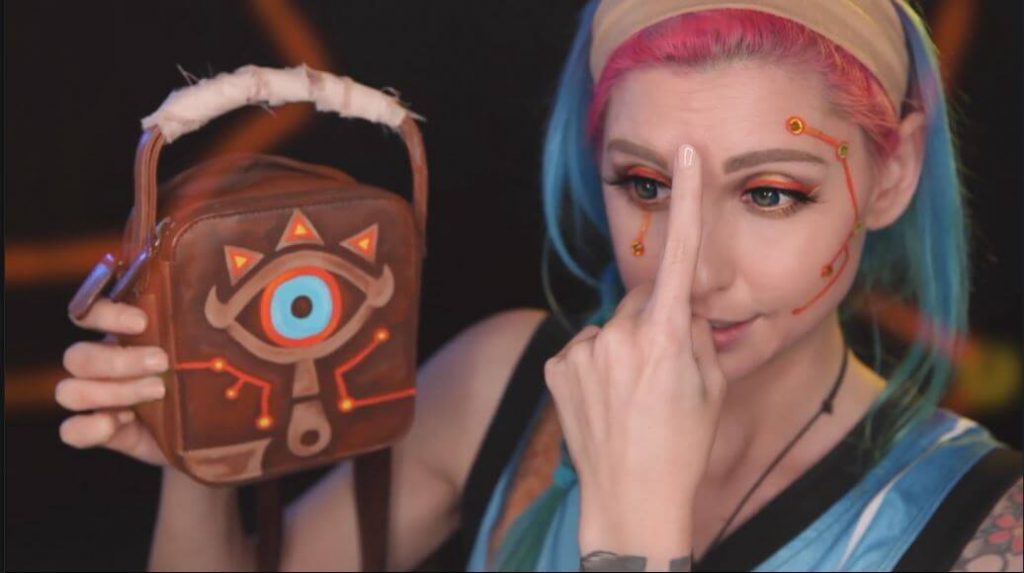 Steps:
Eyeballing it up with some liquid lipsticks.
Using little denim dress to draw the blue iris and surround it with orange county.
Using a black gel eyeliner for the pupil.
She makes some modify on the shape of eye and triangle position.
Adding a black jewel to the center of pupil. It will make the look alive at night
Lips:
She just keep the lips a warm neutral with a nude lipstick and floss mixes mixes lip lingerie and tarts lips sculptor gloss in back.
Part 2: Neck for Hila Rao Shrine
In the Zelda video game, all of towers and the shrines covered in the little quiggly design. It inspired she to make the shape on her neck.
Steps:
Mapping out the little shrine neck with the jumbo eye pencil in milk at a reference of a shrine while she drew two these at least get some of the shapes like in right ballpark.
Using orange fill in all of the glowy parts in this design. Either blue or orange work for the glowy bits at your favor.
Filling in around all of the orange by brown and black separately in 2 times.
Using the white and yellow to highlight both the brown shirine background and the orange yellow glowworms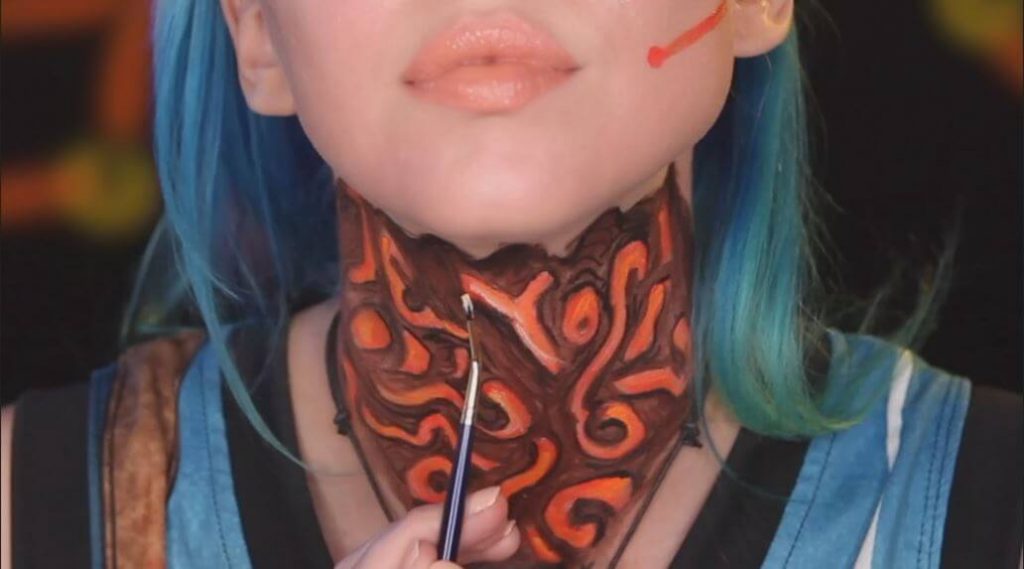 Finished Breath of the Wild Cosplay Makeup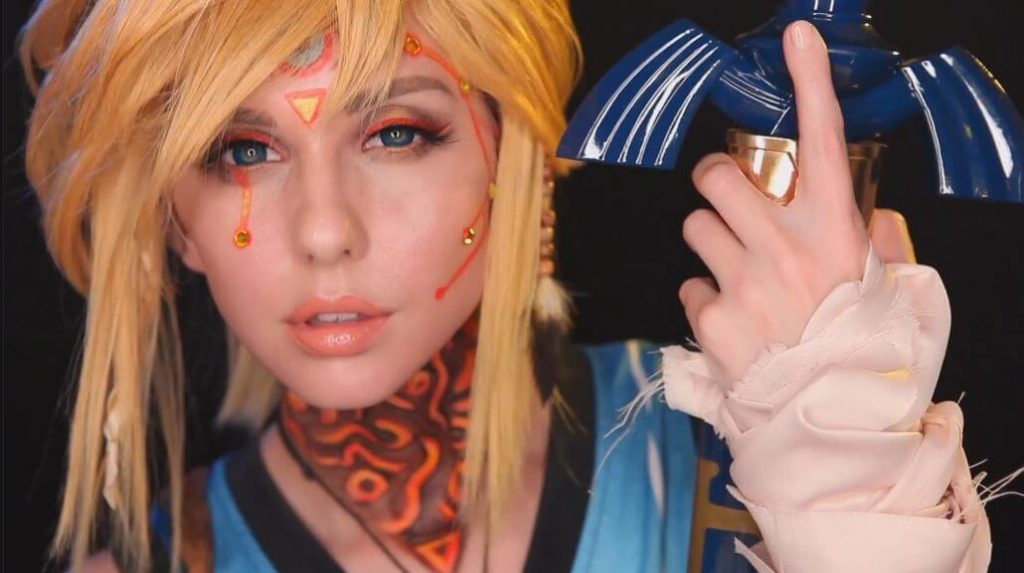 Do you like the creative makeup tutorial? Be sure to let us know what you think of this impressive cosplay makeup guide with a comment below.